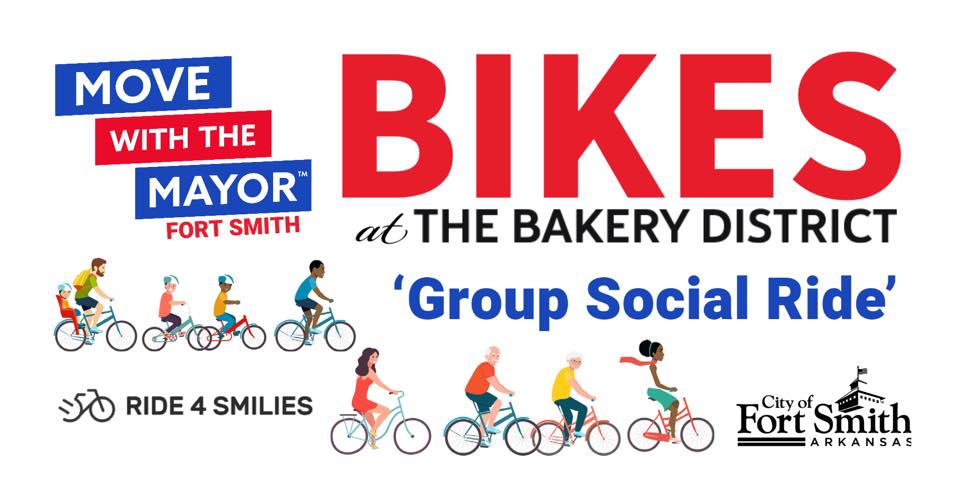 Bikes at the Bakery: September Group Social Ride
Join us for our 2nd group ride starting and stopping at The Bakery District! Bikes at the Bakery – a monthly tradition every THIRD FRIDAY of the month! THIS RIDE IS A GROUP RIDE, a SOCIAL RIDE, SLOW PACE, NO ONE LEFT BEHIND! The route is safe for folks of all ages, so bring the kids! If at any point during the ride you want to stop and return to the Bakery, someone will be there to ride back with you. This is a monthly GROUP RIDE to SOCIAL-IZE!
This month, the AFTER-RIDE AFTER-PARTY will join the Shane Bailey Memorial Bash for a night of LIVE MUSIC, Food, and FUN! Bikes at the Bakery, Move with the Mayor, Loving Fort Smith Out Loud!