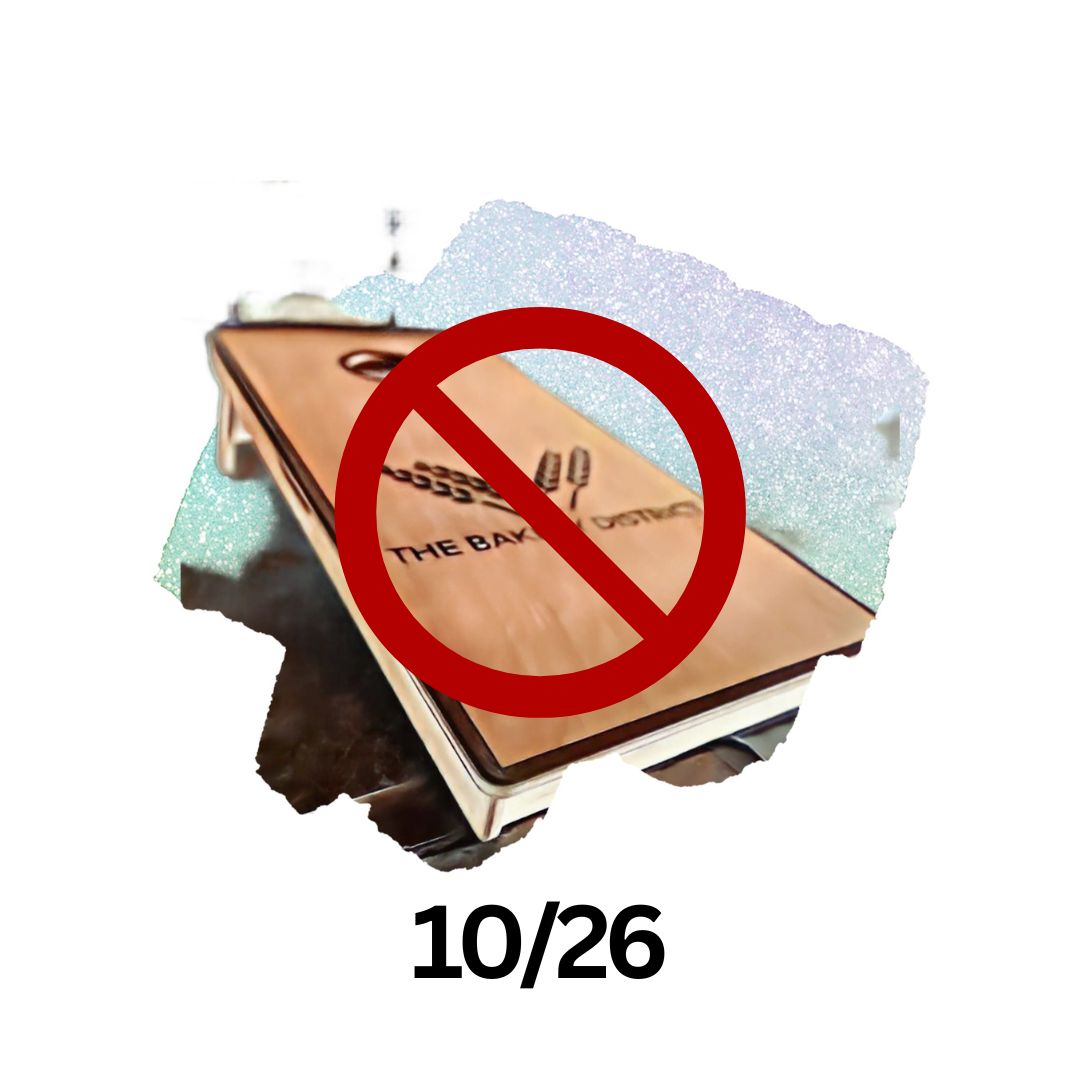 NO CORNHOLE 10/26 – COLLECTION ROOM CLOSED FOR PRIVATE EVENT
There will no NO "Bags at the Bakery" Wednesday Night Cornhole on Wednesday, October 26 – Collection Room will be closed for private event. Maple Room Pub open 5PM-10PM.
Join us next week, the first Wednesday in November, for another night of Cornhole action with our friends at 708 Cornhole!