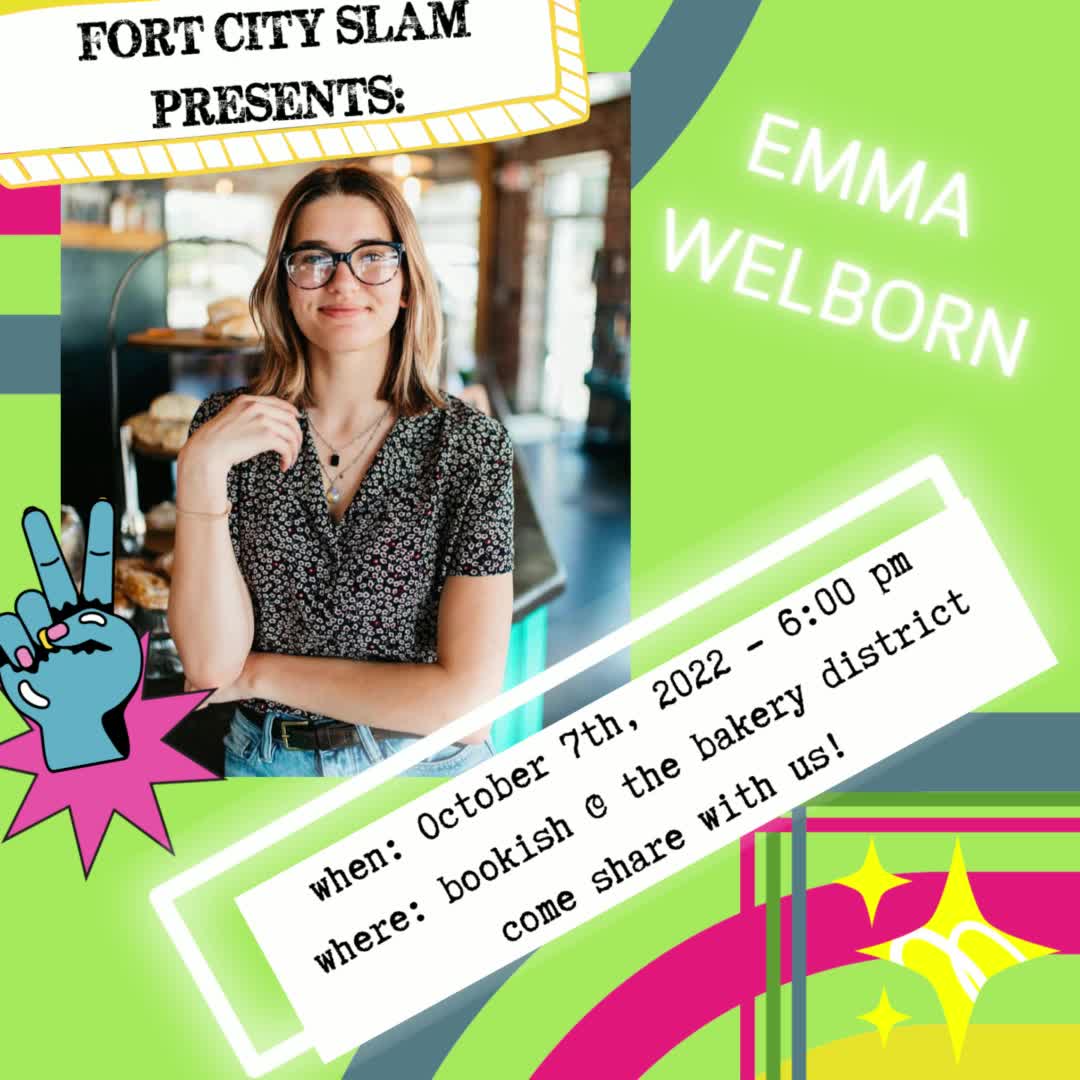 Fort City Slam Featured Writer and Open Mic
We believe everyone has something to say–we just provide the mic. First Friday of every month @6pm in Bookish at the Bakery District, Fort Smith.
At these monthly events we hand our microphone to a visiting poet/writer, and we follow it with an open mic! We mostly feature poetry but would love to hear you share other brief literary endeavors.
October Writer: EMMA WELBORN
Sign-up is at the event! Hope to see you soon