Culture
Technology has left many people feeling like virtual life is their only life. The Bakery District inspires people to cultivate real connections, allowing them to reach their full potential.
Exploration
Exploration is in all of us. Humankind strives for innovation and discovery. We are not afraid of change--we embrace it as an opportunity to grow.
Preservation
The world is not disposable. We value the past and try to incorporate used and recycled pieces into the foundation of our community. We believe in preserving the rich history of downtown Fort Smith, and being eco-friendly as often as possible.
Community
We believe that no man is an island. Everyone needs friendship and comradery, whether found in small intimate groups, or large parties. If we are successful in creating an inclusive meeting place, people and communities will flourish.
Inclusivity
We cannot move forward while leaving others behind. Everyone belongs at the table to share opinions, thoughts, and ideas.
Family Treatment
We aim to treat our employees with respect and dignity. We believe in creating an empowering work environment where our staff feel seen, heard, and appreciated. Their attitudes reflect the direction of our success.
Fun
We believe that having fun is an intricate part of life. Having fun fosters creativity and friendship. We are not a place for pretentious business or hollow experiences. We are down-to- earth, lighthearted, and full of potential.
Why We Exist
Inclusive gathering places enrich lives by letting people come as they are.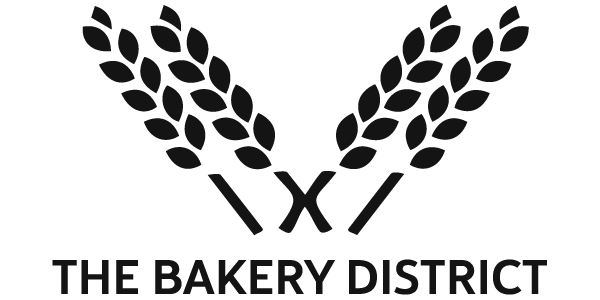 Heritage
The Bakery District, located on the West End of Fort Smith, provides a unique experience as a top social destination. The 1920's baking facility still has its original brick and mortar walls but has been retrofitted with updated sound, lighting, and HVAC systems. The interior has been redesigned to host a coffee lounge/roastery, a catering kitchen, a beer garden with a bocce-ball court as well as indoor/outdoor event space to be the setting of your next event.

As a former bakery operating from 1921-1996, The Bakery District was originally known for the mass production of bread. The Company's line of business grew to include the manufacturing of fresh and frozen bread, rolls, cakes, pies, and other perishable bakery products.

The Bakery District is a reflection of a time, place, and the people who built it. The Bakery's stage and sound system can accommodate bands, lecturers, movie screenings, and many other entertainment events. Our courtyard can host a number of food trucks, bocce-ball tournaments, shuffleboard, ping pong, and countless other activities.